Nakladatelství
FOLIO SPOL. S R.O.
vyhovuje 5 titulů.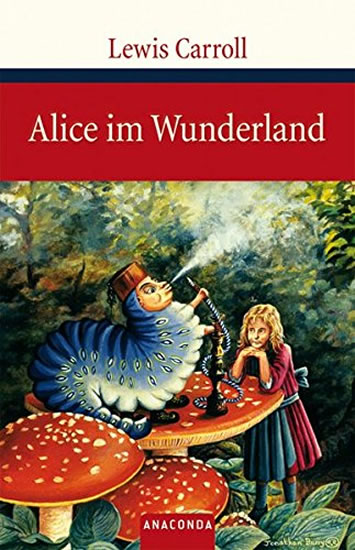 ALICE IM WUNDERLAND
Fantastisch, bezaubernd und voller Humor - der Reiz der Geschichten von Lewis Carrolls »Alice im Wunderland« ist auch mehr als 140 Jahre nach ihrem ersten Erscheinen ungebrochen. Noch heute folgen Millionen von Lesern jedweden Alters der kleinen Alice auf ihrer traumverlorenen Reise und tauchen ein in eine Märchenwelt voller wunderbar schräger Figuren. Carrolls sprühender Witz, sein Einfallsreichtum und seine Lust am literarischen Spiel sind legendär und sichern seiner »Alice« einen Platz in den Annalen der Weltliteratur.
ARTEMIS (ANGLICKY)
The bestselling author of The Martian returns with an irresistible new near-future thriller—a heist story set on the moon. Jasmine Bashara never signed up to be a hero. She just wanted to get rich. Not crazy, eccentric-billionaire rich, like many of the visitors to her hometown of Artemis, humanity's first and only lunar colony. Just rich enough to move out of her coffin-sized apartment and eat something better than flavored algae. Rich enough to pay off a debt she's owed for a long time. So when a chance at a huge score finally comes her way, Jazz can't say no. Sure, it requires her to graduate from small-time smuggler to full-on criminal mastermind. And it calls for a particular combination of cunning, technical skills, and large explosions—not to mention sheer brazen swagger. But Jazz has never run into a challenge her intellect can't handle, and she figures she's got the 'swagger' part down. The trouble is, engineering the perfect crime is just the start of Jazz's problems. Because her little heist is about to land her in the middle of a conspiracy for control of Artemis itself. Trapped between competing forces, pursued by a killer and the law alike, even Jazz has to admit she's in way over her head. She'll have to hatch a truly spectacular scheme to have a chance at staying alive and saving her city. Jazz is no hero, but she is a very good criminal. That'll have to do. Propelled by its heroine's wisecracking voice, set in a city that's at once stunningly imagined and intimately familiar, and brimming over with clever problem-solving and heist-y fun, Artemis is another irresistible brew of science, suspense, and humor from #1 bestselling author Andy Weir.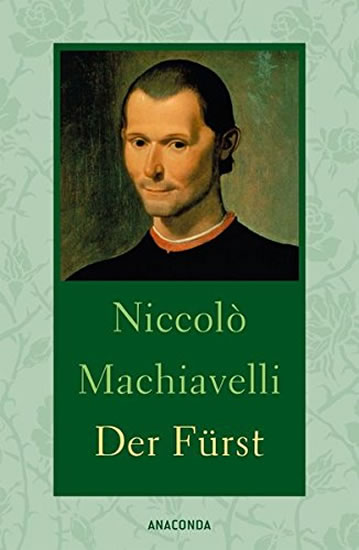 DER FÜRST
Machiavellis 'Der Fürst' ist der berühmteste staatsphilosophische Traktat der Weltliteratur. Unter dem Begriff des Machiavellismus fasst man noch heute die Haltung skrupelloser Machtpolitik, einst wirkungsvoll kritisiert von Friedrich dem Großen in seinem 'Antimachiavell'. Schockiert und fasziniert hat durch die Jahrhunderte vor allem der schonungslos rationalistische Realismus, mit dem sich Machiavelli in seinen Analysen und Empfehlungen über bestehende Moralvorstellungen hinwegsetzt, sofern es dem höheren Ziel der Erhaltung des Staates dient. Sein Werk wurde mal als grundlegender Beitrag zur Fürstenerziehung, mal als Rechtfertigungstheorie tyrannischer Regentschaft, mal als Legitimierung der Staatsraison gedeutet.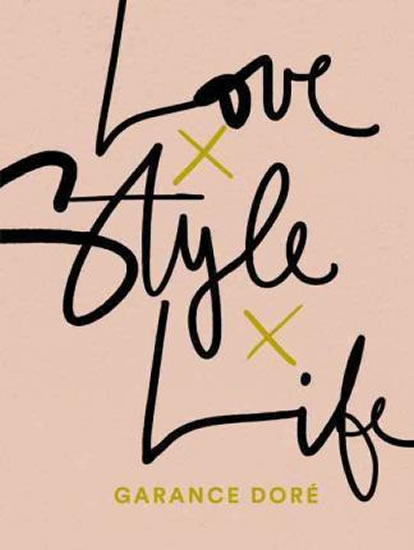 LOVE STYLE LIFE
NEW YORK TIMES BESTSELLER - -The guardian of all style- (The New York Times Magazine) shares stories on life, love, style, and career, from Paris to New York, and inspires readers to cultivate an effortless chic that is all their own. Garance Dore, the voice and vision behind her eponymous blog, has captivated millions of readers worldwide with her fresh and appealing approach to style through storytelling. This gorgeously illustrated book takes readers on a unique narrative journey that blends Garance's inimitable photography and illustrations with the candid, hard-won wisdom drawn from her life and her travels. Infused with her Left Bank sensibility, the eclecticism of her adopted city of New York, and the wild, passionate spirit of her native Corsica, Love Style Life is a backstage pass behind fashion's frontlines, peppered with French-girl-next-door wit and advice on everything from mixing J.Crew with Chanel, to falling in love, to pursuing a life and career that is the perfect reflection of you. Praise for Garance Dore and Love Style Life -The most elegant, funny, truthful book on style, love and life. Garance is an original with the cutest French accent.---Jenna Lyons, president and creative director, J.Crew -This charming book by fashion blogger Dore is part memoir and part style guide, gathered together in a chic, Gallic-inflected package.---Publishers Weekly -One of blogdom's most compelling storytellers.---The New York Times -Dore's mix of portrait photography, illustrations, collages, and stream-of-consciousness writing . . . has given the fashion world en masse a girl crush.---Interview -Garance Dore embodies effortless French style.---Martha Stewart Living
SAGAN: MY WORLD
Peter Sagan, at just 28 years of age, is already one of cycling's greatest riders of all time. With four Tour de France points jersey victories, three road race world championships, the 2018 Paris-Roubaix, and multiple spring classics among Sagan's palmares, the world of cycling agrees that this intense yet fun-loving cyclist is among the most dominant and fun-to-watch riders of his generation. In My World, for the very first time, bike racing fans will have the opportunity to glimpse behind the scenes of Sagan's cycling life, revealing the full extent of his dedication to competition and determination to win. They will read about his relationship with fellow riders, his heroes, and how he copes with the expectation of success. He will share technical details about his preparation, dissect the art of the sprint, and analyze the tactics that play out during a fiercely competitive stage or race.
Stránka: 1 z 1