Nakladatelství
VINTAGE
vyhovuje 13 titulů.
A SPOOL OF BLUE THREAD
Shortlisted for the Man Booker Prize 2015 Shortlisted for the Baileys Women's Prize for Fiction 2015 Sunday Times bestseller 'It was a beautiful, breezy, yellow-and-green afternoon…' This is the way Abby Whitshank always begins the story of how she and Red fell in love that day in July 1959. The whole family on the porch, relaxed, half-listening as their mother tells the same tale they have heard so many times before. And yet this gathering is different. Abby and Red are getting older, and decisions must be made about how best to look after them and their beloved family home. They've all come, even Denny, who can usually be relied on only to please himself. From that porch we spool back through three generations of the Whitshanks, witnessing the events, secrets and unguarded moments that have come to define who and what they are. And while all families like to believe they are special, round that kitchen table over all those years we also see played out our own hopes and fears, rivalries and tensions – the essential nature of family life. OVER A MILLION ANNE TYLER BOOKS SOLD Anne Tyler was born in Minneapolis, Minnesota, in 1941 and grew up in Raleigh, North Carolina. She is the Pulitzer Prize-winning author of Breathing Lessons and many other bestselling novels, including The Accidental Tourist, Dinner at the Homesick Restaurant, Saint Maybe, Ladder of Years, A Patchwork Planet, Back When We Were Grownups, The Amateur Marriage, Digging to America and The Beginner's Goodbye. In 1994 she was nominated by Roddy Doyle and Nick Hornby as 'the greatest novelist writing in English' and in 2012 she received the Sunday Times Award for Literary Excellence, which recognises a lifetime's achievement in books. In 2015 A Spool of Blue Thread was a Sunday Times bestseller and shortlisted for both the Baileys Women's Prize for Fiction and the Man Booker Prize. Her latest novel, Vinegar Girl, is a retelling of The Taming of the Shrew.
DEVILS STAR
THE MARK OF THE DEVIL, THE SIGN OF A KILLER... A young woman is murdered in her flat and a tiny red diamond in the shape of a five-pointed star is found behind her eyelid. Detective Harry Hole is assigned to the case, alongside his long-time adversary Tom Waaler, and initially wants no part in it. But Harry is already on his final warning and has little alternative but to drag himself out of his alcoholic stupor when it becomes apparent that Oslo has a serial killer on its hands. 'Shocking and surprising...expertly paced' The Times 'Terrific... A stunning twist turns this into a first-rate thriller' Daily Telegraph
EARTHLY POWERS
-
HEADHUNTERS
LIE.
Clever, wealthy, married to a beautiful woman: Roger Brown has it all. And his sideline as an art thief keeps him busy when his job as a corporate headhunter gets dull.
STEAL.
Then his wife introduces him to Clas Greve. Ambitious and talented, he's the perfect candidate for a top job Roger needs to fill – and the priceless painting he owns makes him the perfect target for a heist.
MURDER?
But soon Roger finds out that there's more to Greve than meets the eye, and it's not long before the hunter becomes the hunted…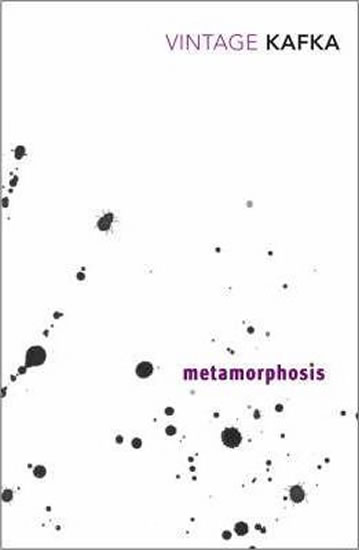 METAMORPHOSIS
I cannot make you understand. I cannot make anyone understand what is happening inside me. I cannot even explain it to myself.' Featuring an ordinary man who wakes up to find himself turned into a giant cockroach, Kafka's masterpiece of unease and black humour, Metamorphosis, is brought together here with the best of his short stories. A new series of twenty distinctive, unforgettable Penguin Classics in a beautiful new design and pocket-sized format, with coloured jackets echoing Penguin's original covers.
MIDNIGHT SUN
The book from the number one bestselling author of The Son and The Snowman, Jo Nesbo Jon is on the run. He has betrayed Oslo's biggest crime lord: The Fisherman. Fleeing to an isolated corner of Norway, to a mountain town so far north that the sun never sets, Jon hopes to find sanctuary amongst a local religious sect. Hiding out in a shepherd's cabin in the wilderness, all that stands between him and his fate are Lea, a bereaved mother and her young son, Knut. But while Lea provides him with a rifle and Knut brings essential supplies, the midnight sun is slowly driving Jon to insanity. And then he discovers that The Fisherman's men are getting closer…
NEMESIS
Harry Hole and his team are in a race against time to crack the identity of a violent bank robber who always seems one step ahead.
Grainy CCTV footage shows a man walking into a bank and putting a gun to a cashier's head. He tells her to count to twenty-five. When he doesn't get his money in time, she is executed. Detective Harry Hole is assigned to the case.
While Harry's girlfriend is away in Russia, an old flame gets in touch. He goes to dinner at her house and wakes up at home with no memory of the past twelve hours. The same morning the girl is found shot dead in her bed. Then Harry begins to receive threatening e-mails. Is someone trying to frame him for this unexplained death? Meanwhile the bank robberies continue with unparalleled savagery.
Gripping and surprising, Nemesis is a thriller by one of the biggest stars of Scandinavian crime fiction.
OLD MAN AND THE SEA
Set in the Gulf Stream off the coast of Havana, Hemingway's magnificent fable is the tale of an old man, a young boy and a giant fish. This story of heroic endeavour won Hemingway the Nobel Prize for Literature. It stands as a unique and timeless vision of the beauty and grief of man's challenge to the elements.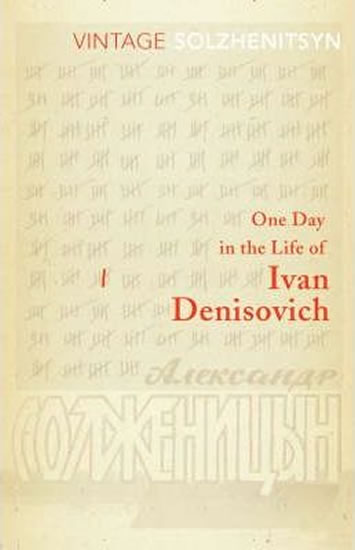 ONE DAY IN THE LIFE OF IVAN DENISOVICH
THE OFFICIALLY APPROVED TRANSLATION OF SOLZHENITSYN'S SEARING DEBUT NOVEL The Gulag, the Stalinist labour camps to which millions of Russians were condemned for political deviation, has become a household word in the West. This is due to the accounts of many witnesses, but most of all to the publication, in 1962, of One Day in the Life of Ivan Denisovich, the novel that first brought Aleksandr Solzhenitsyn to public attention. His story of one typical day in a labour camp as experienced by prisoner Ivan Denisovich Shukhov is sufficient to describe the entire world of the Soviet camps.
POLICE
The police urgently need Harry Hole. A killer is stalking Oslo's streets. Police officers are being slain at the scenes of crimes they once investigated, but failed to solve. The murders are brutal, the media reaction hysterical.

But this time, Harry can't help anyone

For years, detective Harry Hole has been at the centre of every major criminal investigation in Oslo. His dedication to his job and his brilliant insights have saved the lives of countless people. But now, with those he loves most facing terrible danger, Harry can't protect anyone.

Least of all himself.