Výběru
vyhovuje 330 titulů.
HARRY POTTER AND THE PHILOSOPHERS STONE 1

Then, on Harry's eleventh birthday, a great beetle-eyed giant of a man called Rubeus Hagrid bursts in with some astonishing news: Harry Potter is a wizard, and he has a place at Hogwarts School of Witchcraft and Wizardry. An incredible adventure is about to begin!
These new editions of the classic and internationally bestselling, multi-award-winning series feature instantly pick-up-able new jackets by Jonny Duddle, with huge child appeal, to bring Harry Potter to the next generation of readers. It's time to PASS THE MAGIC ON …
HARRY POTTER BOX SET
HAVEL A LIFE


About the author

Michael Zantovský is the current Czech Ambassador to the Court of St James. He was among the founding members of the movement that coordinated the overthrow of the communist regime. In January 1990 he became the spokesman, press secretary and advisor to his lifelong friend, President Václav Havel. He has combined a career in politics and the foreign service with work as an author and translator into Czech of many contemporary British and American writers.
HEADHUNTERS

Clever, wealthy, married to a beautiful woman: Roger Brown has it all. And his sideline as an art thief keeps him busy when his job as a corporate headhunter gets dull.
STEAL.
Then his wife introduces him to Clas Greve. Ambitious and talented, he's the perfect candidate for a top job Roger needs to fill – and the priceless painting he owns makes him the perfect target for a heist.
MURDER?
But soon Roger finds out that there's more to Greve than meets the eye, and it's not long before the hunter becomes the hunted…
HITMAN ANDERS AND THE MEANING OF IT ALL
HP 3 PRISONER OF AZKABAN

Sirius Black, escaped mass-murderer and follower of Lord Voldemort, is on the run – and they say he is coming after Harry. In his first ever Divination class, Professor Trelawney sees an omen of death in Harry's tea leaves … But perhaps most terrifying of all are the Dementors patrolling the school grounds, with their soul-sucking kiss.
These new editions of the classic and internationally bestselling, multi-award-winning series feature instantly pick-up-able new jackets by Jonny Duddle, with huge child appeal, to bring Harry Potter to the next generation of readers. It's time to PASS THE MAGIC ON …
HP 6 HALF-BLOOD PRINCE

Secrets and suspicion are spreading through the wizarding world, and Hogwarts itself is not safe. Harry is convinced that Malfoy bears the Dark Mark: there is a Death Eater amongst them. Harry will need powerful magic and true friends as he explores Voldemort's darkest secrets, and Dumbledore prepares him to face his destiny.
These new editions of the classic and internationally bestselling, multi-award-winning series feature instantly pick-up-able new jackets by Jonny Duddle, with huge child appeal, to bring Harry Potter to the next generation of readers. It's time to PASS THE MAGIC ON …
HP 7 DEATHLY HALLOWS

The protective charm that has kept Harry safe until now is now broken, but he cannot keep hiding. The Dark Lord is breathing fear into everything Harry loves, and to stop him Harry will have to find and destroy the remaining Horcruxes. The final battle must begin – Harry must stand and face his enemy.
These new editions of the classic and internationally bestselling, multi-award-winning series feature instantly pick-up-able new jackets by Jonny Duddle, with huge child appeal, to bring Harry Potter to the next generation of readers. It's time to PASS THE MAGIC ON …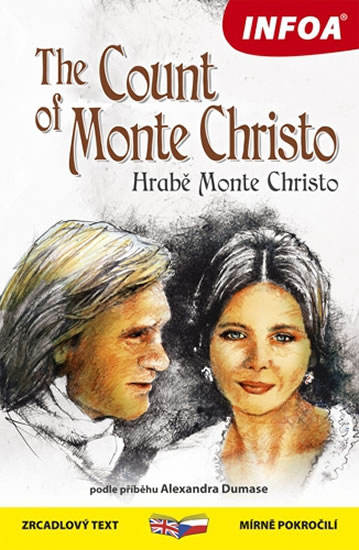 HRABĚ MONTE CHRISTO ZRCADLOVÁ ČETBA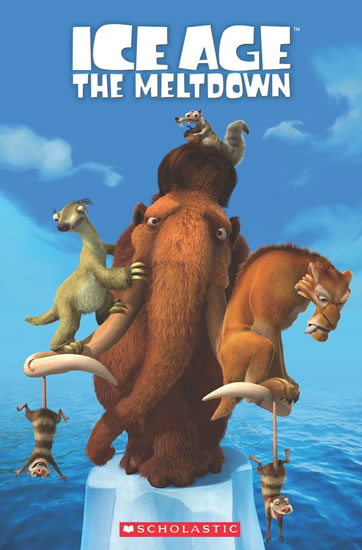 ICE AGE 2 THE MELTDOWN + CD
Stránka: 1 2 3 4 5 6 7 8 9 10 11 12 13 14 15 16 17 18 19 20 21 22 23 24 25 26 27 28 29 30 31 32 33 z 34